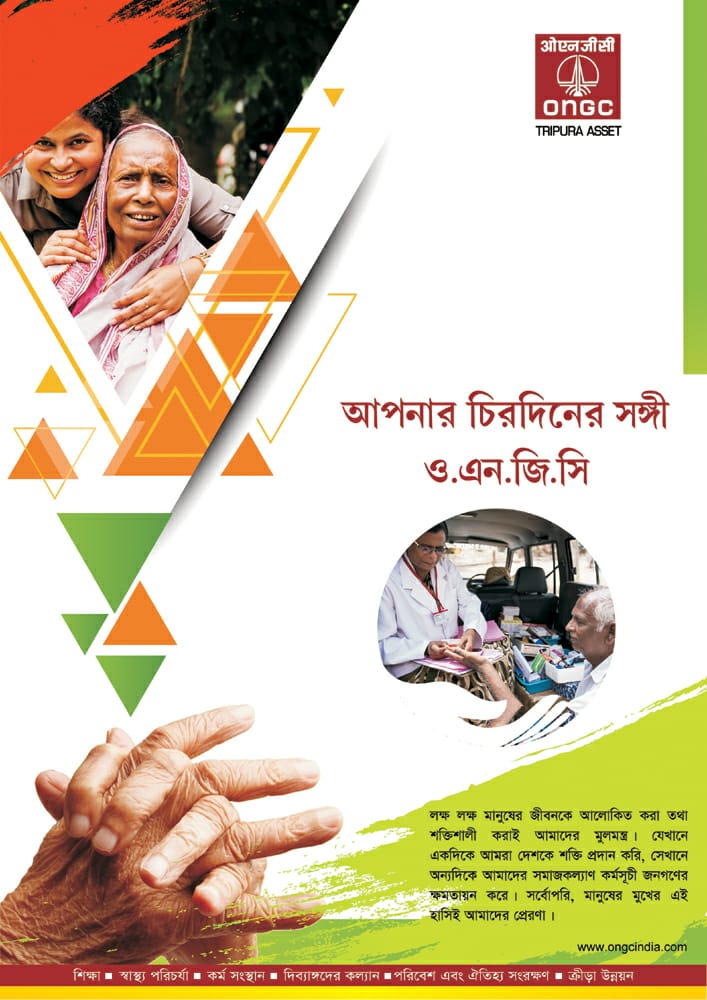 Article
Women in India's Northeast are frontrunners in every sphere
Foreign tourist inflow rises by 789 % in world famous Kaziranga national park in Assam
International study, featuring Kolkata's CMRI, finds Doxycycline effective in checking progression of Covid-19
Sikkim govt to adopt 'Plant a Tree, Leave a Legacy' initiative
Rains, snow lash parts of Kashmir valley including Gulmarg
Daily News Photo Album
The Chief Electoral Officer (CEO), Tripura , Kiran Gitte accompanied by State Police Nodal Officer (SPNO) G S Rao addressing a press conference in Agartala on February 7th to highlight security measures.
Uttar Pradesh Chief Minister Yogi Adityanath takes part in a road show at Agartala with Chief Minister Dr Manik Saha on February 7th evening.
Union Defence Minister Rajnath Singh attended Vijay Sankalp Rally at SD Mission ground under 14-Badharghat assembly constituency in Agartala on February 14.
West Bengal Chief Minister and Trinamool Congress (TMC) supremo Mamata Banerjee takes part in a road show in Agartala on February 7.
Congress leader for 9-Banamalipur assembly constituency Gopal Roy and CPIM leader Amal Chakraborty jointly campaigned for Cong-CPIM candidate on February 7.
Sports
New Delhi: The Union Sports Ministry has reportedly asked Wrestling Federation of India (WFI) President Brij Bhushan Sharan Singh to resign within 24 hours.
Finance
National
Mumbai/IBNS: Share prices of Adani Enterprises jumped as much as 25 percent on Tuesday after the firm announced to prepay more than $1 billion in loans, media reports said.